Thursday, November 27th, 2008
Sebastian put a lot of offensive effort into his second year of soccer. He didn't get any goals his first year, but his coach could tell that this year would be his breakout year. He was right!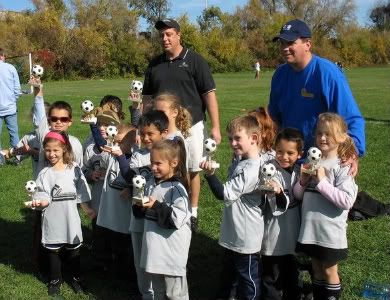 Sebastian scored many goals this year and really helped his team out. During one game against his best friend's team, Sebastian scored both goals and then finished the game with some amazing saves as goalie to keep the other team shut out!
Here are some of the highlight goals from this year:
And now that soccer is done, it's on to hockey!